For many startup entrepreneurs (and d-i-y investors who back them) the most significant form of modern day crowdsourcing is crowdfunding. Rather than trying to impress a single backer to support a business idea, perhaps through chasing a grant or bank loan, or by catching the attention of an elusive angel investor, crowdfunding has decentralized the process and enables business startups to ask crowds of people directly – some of whom they know and many they don't – to each provide a relatively small level of support.  It also builds communities of followers and supporters, where customers become investors and investors become customers in a virtuous circle.
Favourable "light touch" treatment of equity crowdfunding (where investors pay for a slice of ownership of a business, and accept the risk that it may fail) by the financial regulators allowed the UK to emerge as the world's market leader. Crowdcube was one of the first equity platforms to appear, in 2011, and it recently announced a total figure of more than £500 million invested so far in 700 funding rounds. The banking app Revolut and the Scottish brewery Brewdog, both currently worth over £1 billion, launched through Crowdcube.
Although some of the startups supported by crowds of sometimes relatively unsophisticated backers might be mocked by professional investors for some fanciful financial forecasts, many disruptive and challenger brands have emerged whose impact on established business sectors often far outweighs their market share or company valuations. Being new can mean a fresh approach unbound by a legacy of the past, even though a lack of a track record makes it hard to interest traditional investors at the beginning.
Here are examples in three business sectors where challenger brands used the power of crowds and are disrupting the status quo.
Banking
London-based Revolut, the UK's fastest growing fintech company, ran a crowdfunding campaign as recently as 2016 to raise £1m and get started. Crowdfunding was also good marketing for them as it generated a core crowd of hundreds of investors who would become keen customers and brand ambassadors.
The co-founders' business idea came from their personal frustration with exchange rate markups, inexplicable foreign transaction fees and the overall hassle of managing a bank account abroad.
Today, Revolut provides over two million customers (two million customers acquired in two years!) with a debit card allowing the holders to spend money in 150 currencies with no fees. They estimate they have saved their customers over £560m in traditional banking fees, and in 2018 raised $250m through corporate investment which valued the business at $1.7bn (£1.2bn).
Brands like Revolut and fellow banking newcomer Monzo are definitely shaking up the traditional banks and changing customer expectations. The technology was there, but the existing high street banks still provided us all with slower, less sophisticated and more expensive services. With us all the way, are they?
Brewing
Behind Brewdog which is now a unicorn startup valued at over £1bn, there are many smaller craft brewers that continue to launch with modest funding and provide UK drinkers with a vast choice of beers and ales made with hands-on quality control and finer ingredients than high volume mass-market brands can access in sufficient volume.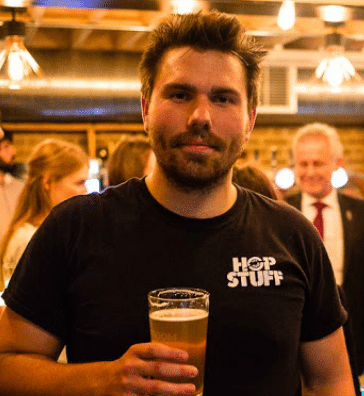 An example is the fast growing Hop Stuff Brewery in south east London. City finance professional James Yeomans found he enjoyed home-brewing more than his time spent in the office and became determined to take it further. In 2013, without any commercial brewing experience – but he could talk "money" – he used equity crowdfunding through Crowdcube to raise £58,000 in exchange for 34% ownership of his startup craft beer brewery.
The business grew, and alongside attracting corporate investments it ran a second round of equity crowdfunding that closed in January 2017, and then a third smaller one in early 2018. Although corporate investors were by now queuing up for a slice of the business and crowdfunding was unnecessary for purely financial reasons, crowdfunding has provided Hop Stuff with a dedicated following of over a thousand supporters happy to perform unofficial Brand Ambassador roles. They influence people to sample the brewery's products through positive word-of-mouth, and ask pubs and bars where they drink to stock them.
Hop Stuff is currently opening a number of its own "beer and pizza" bars under the Taproom brand, filling a global order book and signing overseas franchise brewing agreements. Compare this to the rest of the UK beer trade: the British Beer and Pub Association (BBPA) recently reported annual sales were 1.7% down, and in August 2018 the BBC reported UK pubs are closing at a rate of 18 a week. Hop Stuff Brewery is certainly bucking the trend, has just moved to larger brewing premises, and five years after launching with £58,000 raised through equity crowdfunding it is valued at over £25 million.
At an invite-only event for his crowdfunding investors in August 2018, founder James Yeomans announced that packaged Hop Stuff Brewery products will soon be on the shelves in London branches of Tesco, Oddbins and Majestic Wine.
Grocery items
Bamboo is a fast-growing sustainable product with four growth cycles a year. Tissues made from bamboo rather than paper are naturally stronger, softer and more hygienic. They can be made with a 65% smaller carbon footprint.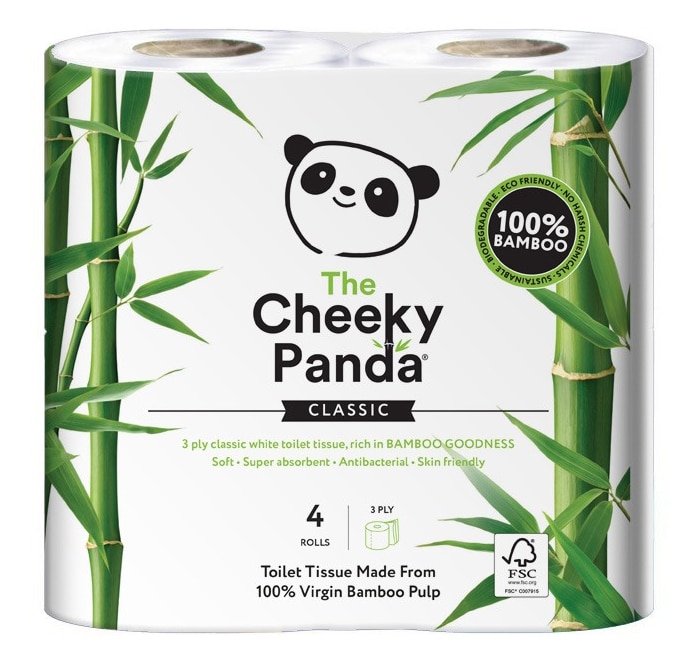 Who created and introduced this breakthrough eco-friendly product to the UK? Was it corporate giants Kimberly-Clark or Procter & Gamble that own market-leading worldwide tissue brands? No, it was a pair of UK holidaymakers who returned home from China, researched possibilities and wrote a business plan to utilise abundant supplies of unwanted surplus bamboo they had seen being left to rot.
A modest reward crowdfunding project on the Crowdfunder UK platform with a target to generate £10,000 of orders gained the attention of a crowd of early adopters and, by chance, an angel investor. Within three years the founders of The Cheeky Panda tissue company ran an equity crowdfunding campaign with Seedrs that raised £500,000 and valued their business at £5m. The brand is a top seller on Amazon.
So even in the high-volume fmcg sector (fast moving consumer goods) dominated by massive brands that are supported with multi-million £ advertising budgets, crowdfunding – the crowdsourcing of both money and a community of supporters – enables entrepreneurs to introduce innovative products and disrupt existing markets.
If you are considering crowdfunding as a means to launch a startup, or maybe to grow an existing business, I can provide you with independent crowdfunding advice and hands-on support. I have no ties to any particular crowdfunding platforms. Please email me, [email protected]. Let's discuss your ideas and set about building them in to a plan of action.